Iteration Progress Window
The Iteration Progress Window is presented in response to the following action: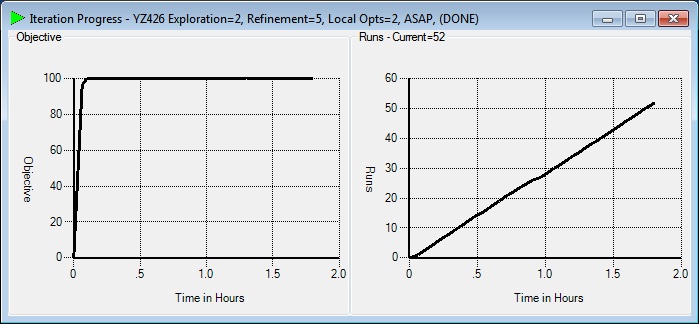 The Iteration Progress window displays an Objective graph and a Runs graph.
Objective Graph
The Objective graph plots the global optimum objective value against time.
Runs Graph
The Runs graph plots the number of runs submitted against time.